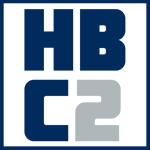 Do you know about my sermon email list?
In the right column of this page, you can sign up for the HBC2 email list. By subscribing to the list, you will get blog articles, ministry updates, and special discounts. You will also be the first to know about free resources.
Each week, those on the email list receive a complete sermon manuscript from a sermon I preached. You can read the manuscripts devotionally. Or you can use them to spark ideas for your own sermon preparation.
At this point, we have published more than a year's worth of sermon manuscripts. Our goal is to add a page to the website where all the manuscripts will be available. For now, the email list is the only place you can find the sermon manuscripts.
So sign up today for the HBC2 email list.
Again, you can sign up with just your name and email in the column to the right of this page.
All the best!