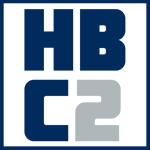 I periodically have the opportunity to interview friends and colleagues. These conversations about faith, preaching, and ministry have become one of the features of this website.
I was fortunate to have some great conversations during the first half of 2015. Catch up on the interviews I have done so far this year, just in case you missed any.
Did you find these interviews helpful? Join the conversation in the comments section. 
A SPECIAL SHOUT-OUT TO THE SHILOH CHURCH MEDIA TEAM FOR MAKING THESE CONVERSATIONS POSSIBLE. YOU MAKE IT HAPPEN!