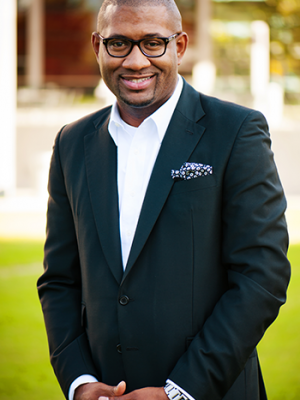 The E. K. Bailey Expository Preaching conference is a gathering of preachers committed to growing in our skills and practice of the exposition of Scripture. Our conference is designed to strengthen your preaching from the process of preparation to your weekly delivery. We want to equip you to handle the Scriptures with integrity, scholarship and reverence. Our theme for this year is "Preaching Acts and the Prison Epistles." We will provide you with a core group of workshops that will teach you how to preach effectively through these specific books of the bible which include: Acts, Ephesians, Philippians, Colossians, Philemon. You will leave with a preaching plan to use at your church in your preaching or teaching ministry after attending one of these core workshops. One of our goals is for you to leave our conference with a 3-6 month preaching plan. In addition to these core workshops, we will also offer you a variety of preaching workshops for your consideration. All of our general sessions will be tied to our conference theme.
Allow me to highlight a few returning and new features at our upcoming conference.
Living Legend
For the past twenty years of our conference, we have honored a preacher who has made a lifetime of contributions to the preaching community. This year we are honoring Dr. L. K. Curry for his over fifty years of preaching and teaching. He is well known for shaping a generation of preachers while serving as a preaching professor at Bishop College.
Intensives
We will offer six exciting intensives to take you deeper in your study of specific topics related to preaching or leadership. Intensives allow for a time of concentration with subject matter experts, these four hour sessions leave you challenged and inspired to grow as a leader or preacher. You can find a listing of these intensives by clicking here.
Leadership Pastoral Track – NEW
In today's culture, it is crucial that pastors be both skilled in preaching and leadership if they want to establish a healthy and growing church. This year we have added 12 workshops and 2 intensives specifically focused on the matter of leadership. We want to equip you to lead your church or ministry to it greatest potential.
How We Do Church – NEW
This year we are offering four "How We Do Church" sessions to hear from key leading pastors from across the country about how they structure their churches for discipleship and growth. They will give us practical insight and tools for consideration as we seek to strengthen our churches.
Ministry Couples Lunchtime Session – NEW
This year we are offering a new session especially for ministry couples hosted by Bryan & Stephanie Carter. Recognizing that ministry couples experience unique pressures and opportunities, we are offering a Tuesday lunchtime session on principles for success in balancing marriage, family and ministry. This session will be followed by two workshop sessions for ministry wives/spouses.
Thanks again for considering attending our conference and we hope to see you in July.
In His Service,
Bryan L. Carter
Conference Host
Senior Pastor
Concord Church